This was how it started another busy and productive week.
Cohrt#9 Halfway point. Yes we are almost near to the end. And so far what an incredible experience. The mentors, the connections, the bond and mostly the ecosystem that allowed us to build a great culture on our team made those 7 weeks something special.
This week was really productive we had new customers and a returning customer (which I will reveal on the next article).
@Pipedrive used Youcanevent.com to plan their event and who's better than themselves to speak about us?
Once again our "healthy obsession" is the customer satisfaction, we know that to work on a global scale the foundation of every business is having a clear and 1 to 1 connection with each customer. And that's our primarily focus.
So once again this moment won the #momentoftheweek.
But let's do a little rewind.
The week started early with a sales mentor session with @Jeff Kratz.
Jeff Kratz is a seasoned international technology executive, entrepreneur, company founder, CEO of multiple private companies, and global sales for Silicon Valley based public company.
Jeff is a builder of teams, with a 'roll up your sleeves' approach to topline sales, and bottom line profitability.
And what a valuable advice that he gave us. Jeff believes that our business working on a global scale will always require a local person to manage and to ensure the quality patterns of Youcanevent vendors and events.
Let's face it like the same process as Uber. In every city that Uber is present they need to have local managers to ensure the quality, the patterns of security are not compromised and the drivers do the best job to provide an amazing driving experience for their customers.
This is something that we have predicted on our scalable business model by having a General Manager that will coordinate all the event planners network and vendors community.
Meet our New York City General Manager @Jason Jones.
Tuesday morning and 2 super productive meetings.
#1
Meeting with Eric Takahata the leader of Hawaii Tourism Japan, and we are dealing with him to do an official partnership where every corporate and tourist event came from Japan, they will use Youcanevent to plan their events.
Eric loved the way our platform is built, and was so fast the way that he saw the value and how we are disrupting the events industry.
Getting budgets in less then 24 hours
Multiple vendors offers
Access to the latest trends of events, to create the best experience
#2
Meeting with Mary Neister, Vice President of Hawaii Visitors & Convention Bureau.
Mary is an astonishing and remarkable lady, who helps entrepreneurs like me understanding the ecosystem of hospitality and events here in Hawaii.
Currently, we (youcanevet) are on the process of becoming one of the official partners of Hawaii Visitors & Convention Bureau, to access a Wide network of institutions and associations that allow us to work together and attract even more events to Hawaii and Hawaii Convention Center.
A tool like Youcanevent is great for every satelite event around big convention centers, because most of the times companies don't have easiness in creating smaller events (for 200–400 people) and we easily solve that problem.
But the day didn't finished earlier. We created the first Founders working session. Bringing to the table strategies and goals that we on our startups want to achieve and get some advice.
Among us we have a lot different skills and resources.
For example Aaron from Yourfrontdesk, is really good at blog posting and e-book's. So this was a great opportunity to get some advice and share some blog posting ideas with him.
Also Kidae from Liveo has great knowledge on how to create viral marketing video (he was the first viral picture in South Korea).
So the objective is to share knowledge, and grow together.
Wednesday how are you?
Yes, I think that I already shared with you that every Wednesday we do a founders lunch. All the startup founders share their stories and experience as well giving some tips and advice each other.
This week we were the leaders of the founders lunch, and I have made a 5 minute positive vibration workshop.
Basically we mentioned:
3 positive things about each founder
1 positive thing about their startup
And the result was amazing. On our "band of brothers" we have determine, passionate, social, focus, team leaders, friendly people as well on the perspective of the startup we: gather people, we are cool, we deliver value.
The bigger picture of this workshop is basically to give a memory to each founder that every time they are afraid when facing a new challenge or obstacle they have all of these qualities in their mind & soul.
We are just 1.
#ThrowbackThursday :). No I'm kidding
So this Thursday we had a Workshop with Matt from Bitmatica.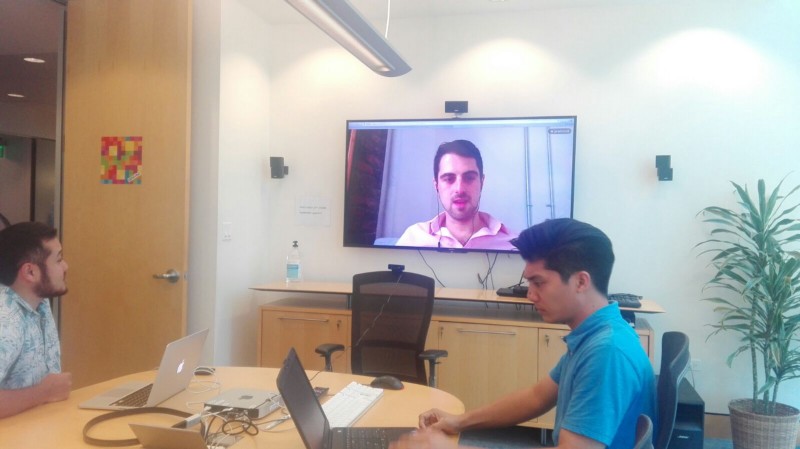 Bitmatica is a design and development team in San Francisco.
Founded in 2012, Bitmatica is a small team of designers and engineers building web and mobile products for companies worldwide.
So we will have follow up sessions to share our products and get expert advice to build products that our users will love.
Friday the sharpest day of the week.
This last Friday we had a Hawaiian Angels meeting featuring 2 pitch presentations: @Paubox with the energetic Hoala Greevy and another Venture fund which I cannot reveal 🙂 (coming soon you will know).
The event was awesome, tasty food and great learning & network.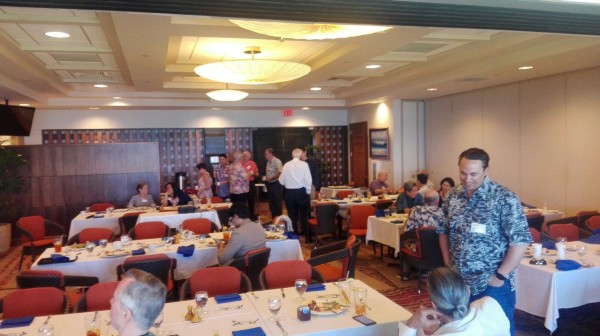 And once again we had the chance to hear personally the pitch of Hoala Greevy. A great San Francisco based startup that is disrupting and simplifying the email encryption on transit from one inbox to another. This product is really great for our Bank e-mails or event Medical e-mails.
After this great morning we had a photoshoot session by Michelle from Tripidee, you know to save some memories for the future 🙂 ❤.
Right after we ran to a fireside chat with Amazon Web Services team, where we heard amazing stories from other founders and how they can help to grow your startup with the best technical tools.
And this was another week. Really productive. Growth. New customers. New vendors registrations. And the new platform launched (we still on internal tests but next week you will see).
Enjoy.
Life is a celebration and we are here to sing and dance with her.
#youcaneventfamily
Antonio Trincao
Related
Antonio Trincao
Who knows Antonio, knows what is the special characteristic of him. Entertainment. A serial entrepreneur since 15 years old, working in the event and entertainment industry for almost 10 years. From catering services to bartending, night life clubs, summer club management, Antonio haves a deep knowledge of the events industry. Also, belongs to a non-profit organization called Azeituna (www.azeituna.pt), where we ran as a Shows Director along with his co-founder, for more than 5 years. Together they did shows in theaters all over the world, gathering almost 1,000,000 people. The most impressive accomplishment was a music performance done for more than 150,000 people as musicians on Azeituna, in one of the biggest European capitals, Lisbon. The way that he categorizes himself. " (...)If you want something that you never had, you've to do something that you never done.(...)' Musician, Sports Addict, Philanthropist, Organic & Healthy Foods, Design, 80's groove, Events and Entertainment passionate. Since February 2015, Antonio signed his mental and physical "commitment contract" to build the first wold wide events and entertainment brand called Youcanevent. Youcanevent, Inc. is a company headquartered in San Francisco, California, and has a remarkable growth from being a company self-funded by Antonio and his Co-founder Joao Raminhos, with brands working with Youcanevent.com like Microsoft, Primark, Mary Kay, Pipedrive and much more. The vision is to gather the world through the celebration, creating The World Wide Celebration brand. I can event, We can event, Youcanevent.
Related posts