Being an Entrepreneur on Startup Paradise VIII
Aloha from Vancouver, Canada.
Yes, I'm writing this beautiful article sitting in a hotel lobby with reasonable internet speed (it's OK for e-mailing and some skype calls).
So I will start from the end of this week, I just came to Vancouver to do some business and renew my B-1 Visa (which was approved), to continue Youcanevent's journey on Uncle's Sam land.
The Cohort#9 Blue Startups Accelerator program, is more exciting than ever, and now the game is getting even more serious.
For us as always every week, is a growth week where we expect to achieve the best results, get more customers and grow even more the #youcaneventfamily.
But like I said, starting from the end. Vancouver.
Warm warm Welcome. First I met Michael Chong on the airport, a really nice guy that helped me right away how to get my Couchsurfing destination, and I Took the train called Skytrain to Downtown.
After that was time to say goodbye. Michael went on a Mountain Hike, and I save another friendship and connection for life.
After that I met my Couchsurfing host. You know, I'm an entrepreneur so I love to use what the best of technology can offer to us, and I like to be a customer online platforms.
Couchsurfing.com is really interesting because you play against all the "ods of security", you don't have to pay to stay on the house, you don't know the host, the host doesn't know you, and suddenly everything works and the magic happens.
My host is Andrea Buttarini, an italian entrepreneur, engineer and industrial designer passionate about life and just launched a new brand shoes.
Such a warm welcome I had. Amazing Mediterranean foods (I'm Portuguese so you know, we miss that food :P)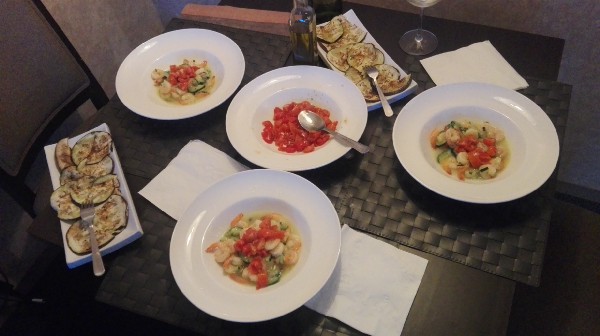 Now let's rewind a little bit.
The beginning of the week we had an awesome workshop about employee status, and detailed info about tax's and legal issues.
On Wednesday we just launched our first Youcanevent Talk Show, bringing the most talented and experienced event organizers or event hosts world wide.
Last week we had Casey Lau sharing his experience with Rise the sister's event of Web Summit in Asia.
After this the best moment of the week was the interview that I had with Michael North on the Art of Thinking Smart.
As the Co-founder & CEO of Youcanevent, nothing gives more pleasure, than sharing our journey with more entrepreneurs, customers, potential partners and interested audience.
I wish I had some of the tips that I shared on the interview while I was starting our journey. But that's just the way it is :).
Here you can watch the full interview.
Also we got featured on The Business Journals, with my interview being shared.
The special thing on this interview is that the impressive accomplishment made by us last week.
We just got Hawaii Tourism Japan, to use Youcanevent tool to plan their events. It's amazing and a new market to work with. A lot of companies and events are coming to the US market, especially in Hawaii, and being the foundation and the solution to make that happen is such a great feeling.
This week was short, strong and excited.
See you soon,
Thank you so much,
#youcaneventfamily
Life is a Celebration and we are here to sing and dance with her,
António Trincão
Co-founder & CEO
Youcanevent, Inc.
Related
Antonio Trincao
Who knows Antonio, knows what is the special characteristic of him. Entertainment. A serial entrepreneur since 15 years old, working in the event and entertainment industry for almost 10 years. From catering services to bartending, night life clubs, summer club management, Antonio haves a deep knowledge of the events industry. Also, belongs to a non-profit organization called Azeituna (www.azeituna.pt), where we ran as a Shows Director along with his co-founder, for more than 5 years. Together they did shows in theaters all over the world, gathering almost 1,000,000 people. The most impressive accomplishment was a music performance done for more than 150,000 people as musicians on Azeituna, in one of the biggest European capitals, Lisbon. The way that he categorizes himself. " (...)If you want something that you never had, you've to do something that you never done.(...)' Musician, Sports Addict, Philanthropist, Organic & Healthy Foods, Design, 80's groove, Events and Entertainment passionate. Since February 2015, Antonio signed his mental and physical "commitment contract" to build the first wold wide events and entertainment brand called Youcanevent. Youcanevent, Inc. is a company headquartered in San Francisco, California, and has a remarkable growth from being a company self-funded by Antonio and his Co-founder Joao Raminhos, with brands working with Youcanevent.com like Microsoft, Primark, Mary Kay, Pipedrive and much more. The vision is to gather the world through the celebration, creating The World Wide Celebration brand. I can event, We can event, Youcanevent.
Related posts