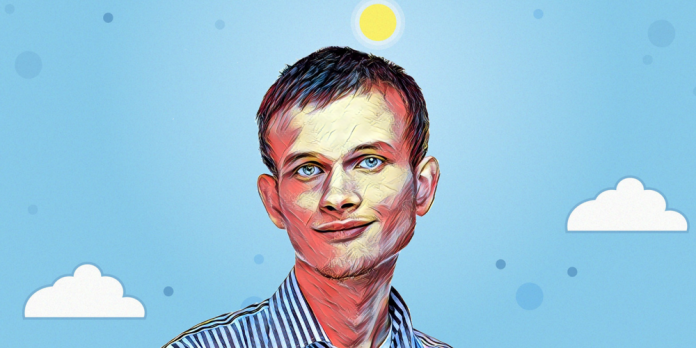 Cryptocurrency is known to be the money of the future or the magic internet money.  Today cryptocurrency has become a global phenomenon known to most people. Crypto market has struck fear, captured the imagination of some, and confused many.
But exceeding the noise and the press releases, the majority of people still have very insufficient knowledge about cryptocurrencies. They often fail to understand even the fundamental concepts.
Bitcoin investors and enthusiasts must learn the mechanics of the market, the latest developments on bitcoin exchanges, discover how to invest in bitcoin and other cryptocurrencies, and find out how prices are set.
As bitcoin value rises, bounces, and continues, an additional wave of investors are being drawn towards the technology so more investors ask the question, how do they obtain their first bitcoin? How do will they learn more about cryptocurrency, the cryptocurrency market, cryptocurrency mining, bitcoin transaction like bitcoin price,  bitcoin mining, bitcoin value, and ICOs.
People need more avenues to learn more about crypto, bitcoin, and ICOs and having significant events related to cryptocurrencies, such as listings on various exchanges, hard and soft forks, the release of new cryptocurrencies, and changes they undergo. In short, everything that can be beneficial and important for an individual who is working with cryptocurrencies and is involved in trading on exchanges.
THE CHALLENGE
There is still a need for the regulatory framework for the cryptocurrency industry. And still, there are speculations about crypto, bitcoins, and ICOs.   There are attempts to block adverts promoting anything related to cryptocurrencies in certain countries and even online. This is one of the challenges for some who are interested and are into crypto, bitcoins mining and   ICOs.
EVENT MARKETING TO GENERATE LEADS
Unite with Global Blockchain experts and discover more about the future of Blockchain by joining cryptocurrency market participants in cryptocurrency events.
Event marketing is a promotional strategy that includes face-to-face contact between a firm and prospects at special events like senior expos, fairs, and caregiver conferences. Crypto companies use event marketing to reach prospects through direct hand-to-hand shaking or interactive displays and prize offerings. The benefit of Event Marketing is it engages the audience while they're in a willing, participatory position.

Consensus Crypto Currency 
Token Galaxy –The Cryptocurrency and Blockchain Event - Real story
Luckily,   James Zhao, the founder of SV First, Inc., To The Moon Center, Bitcoin God, and recently the founder of the Token Galaxy, took away all the noise around cryptocurrency and reduce it to a simple definition.
Just last  May 25-27, 2018, James  Zhao organized a cryptocurrency event - the  Global Token Galaxy Expo, held at the US Silicon Valley. The Global Token Galaxy Expo aimed to unlock the power of blockchain. The conference brought together hundreds of people from top financiers, investors, industry leaders, geeks, miners, exchanges, service providers, media and people who want to explore the crypto market to explore the opportunities and challenges faced by the new world of the blockchain.
The Global Token Galaxy Expo presented a series of top-level keynotes, interactive panel discussions and solution-based projects studies with a focus on learning and building partnerships in the emerging blockchain market.
With a range of enlightening panels, speakers, burgeoning projects, there is no wonder that this event will showcase and explore what is possible when new technologies and people connect.
The Global Token Galaxy Expo, a successful cryptocurrency event,  was indeed the best method for James Zhao to share his vision, accomplishments, and knowledge about crypto, bitcoins, and ICO  with the world.
James Zhao was able to paint the picture of how amazing the crypto market, y creating a remarkable event experience that attendees love.
BEHIND THE SCENE
James Zhao wanted to build a Nasdaq Style environment, where people from all over the world can come, get in, get an office space, trade bitcoin, and be always connected with the crypto-charts analyzing the market.
Initially, James tried to do the event styling using a 3D floor plan and some pictures.  However, since James is no event organizer and has ZERO experience with event planning,  it was VERY challenging to let people SEE the vision of the event organizer.
James opted to leverage to the Virtual Reality technology from the Youcanevent.com marketplace. VR  technology eases the pain of event styling by allowing the event organizer to see the end result of the event BEFORE IT HAPPENS. No event planning or event management training required.
Youcanevent.com is a marketplace that allows you to visualize your next event in virtual reality, and simultaneously book the vendors event planners needed for your event. This VR feature allows you to plan the most impressive event by  letting you see the complete event experience before it happens with:
Furniture

Catering

Venue

Audiovisuals

Lighting

Printing services

Speakers

Entertainers
Not only does it help in event styling but virtual reality technology also provides the best organization experience.
It was a  successful event marketing campaign that provided value to attendees beyond information about the cryptocurrency market. It was a  fun event that made customers feel like they are receiving a benefit.
The success behind Token Galaxy as an effective event marketing campaign was because it created an experience that remained in the participants' memories.  It was an event people loved.
Join us and discover how Youcanevent.  help you build favorable impressions and long-lasting relationships from event marketing. Create marketing events that not only reflect positively on the brand during the event but generate a buzz AND LEADS long after the event is over.
Together let's create events people love.
#youcanevent
Related
Antonio Trincao
Who knows Antonio, knows what is the special characteristic of him. Entertainment. A serial entrepreneur since 15 years old, working in the event and entertainment industry for almost 10 years. From catering services to bartending, night life clubs, summer club management, Antonio haves a deep knowledge of the events industry. Also, belongs to a non-profit organization called Azeituna (www.azeituna.pt), where we ran as a Shows Director along with his co-founder, for more than 5 years. Together they did shows in theaters all over the world, gathering almost 1,000,000 people. The most impressive accomplishment was a music performance done for more than 150,000 people as musicians on Azeituna, in one of the biggest European capitals, Lisbon. The way that he categorizes himself. " (...)If you want something that you never had, you've to do something that you never done.(...)' Musician, Sports Addict, Philanthropist, Organic & Healthy Foods, Design, 80's groove, Events and Entertainment passionate. Since February 2015, Antonio signed his mental and physical "commitment contract" to build the first wold wide events and entertainment brand called Youcanevent. Youcanevent, Inc. is a company headquartered in San Francisco, California, and has a remarkable growth from being a company self-funded by Antonio and his Co-founder Joao Raminhos, with brands working with Youcanevent.com like Microsoft, Primark, Mary Kay, Pipedrive and much more. The vision is to gather the world through the celebration, creating The World Wide Celebration brand. I can event, We can event, Youcanevent.
Related posts