Are you currently working in the fashion industry or do you have the passion for fashion?
Are you currently looking for a way to further flourish your personal and professional life? Perhaps you're up for meeting like-minded people and having a beneficial relationship with them? Then partaking in a networking event could be the answer.
Possibly you've tried looking for a low-key or high energy packed fashion event in your location, but after you have scoured the 7 kingdoms, still couldn't find the right fit for your personality or your goals in mind. Then maybe you're an event planner, or you aspire to be one someday? why not consider organizing your own event that would bring together numerous fashion oriented individuals that will help one another grow exponentially.
This is what we will be talking about. QUALITY :).
If you want variety then you may consider creating an event for people working in the fashion industry such as the designers, models, videographers, photographers, hair stylists, makeup artists, publicists, bloggers and entrepreneurs that caters to the fashion industry. Although if you want to focus on just one niche you can definitely do so.
The following are some steps and tips on how to organize a successful fashion networking event that may open numerous doors of exhilarating opportunities to you and to all the participants involved.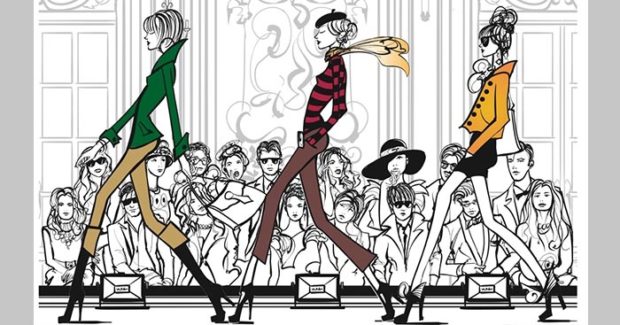 Create a Clear Set of Goals
When you're planning to host any kind of event, it's paramount that you must first be forethought about your goal/s and the purpose of putting the fashion networking event that you have in mind.
Here are some objectives that you may consider:
Possibly you're determined to create an out of the box kind of fashion networking event that is truly groundbreaking and that no one has ever thought of it before

perhaps that the event that you're envisioning of is already available but it's not yet accessible in your location

you just simply want to provide a venue or an opportunity for like-minded people in the fashion industry to make friends or to network.

you're currently looking for a way for a betterment of your personal and professional life
Identifying your target audiences
Who are your target audiences? It's crucial to determine in the early stage of planning the type of people you want to attend your fashion networking event.  it would also be beneficial if certain participants will add value to the event. It's certainly an advantage if you could source folks that are engaging and can produce thought-provoking discussions, and generates an energetic vibe to the event. Invite Keynote speakers, Singers, or Entertainers, and some influencers because this could become your best selling point and will help you big time, especially if you're new in events planning.
It's definitely an extra incentive for your attendees if in your networking event they come away feeling that they've learned something of great value and if they met a couple of interesting people with whom they want to stay in touch with.
Medium size event with 30 - 50 people are a considerably good number and it will be easier to handle, it is less chaotic compared to large events with more than a hundred people. Too many people can be overwhelming and attendees might lose depth in their conversations.
The main goal of any networking event is to put like-minded people together, so it's advisable to focus on getting the particular type of people that can add value to the event rather than quantity.
Where Would You Acquire The Needed Budget
This is another important part of events planning that you need to thoroughly consider. how you're going to fund your event? Are you going to charge for tickets or seek outside sponsorship? Or if you're considering not to turn your upcoming networking event to earn a bit of profit then you'll probably need to spend some cash to provide venue and refreshments for the attendees.
It will definitely be a challenging task if you decide to seek out sponsors that will be willing to fund your event, but it will be all worth it in the end. But if you're going this route it's vital that you submit a distinctive and eye-catching proposal to a reasonable number of companies that you want to sponsor your event, it's favorable if these sponsors are related to the main theme of your event which is fashion networking.
Learn how brands raise more than $100K sponsorships in less than 4 days
Don't be afraid if you're also thinking of charging a reasonable cost for your event. Selling tickets through event organizing sites such as Meetup and Eventbrite also enables you to verify the numbers of those who are going to attend. if you put a price on your event it will lead others to give it more significance and it will dramatically reduce no-shows since they're going to pay for it. Mostly with free events you're never sure how many people will really attend or will back out on the last minute
Just remember that in case you're going to charge for tickets, just make sure you're offering something that will add value to the attendees. It's good to provide a drink for purchasing tickets, and if you strike a good deal with your sponsors that can provide swags to the attending participants then it will provide additional value for the attendees. Great examples of swags for fashion networking events are make-up kits or samples, tote bags, and accessories.
The Venue and Schedule
It really depends on your allocated budget for the venue. If ever you're on a tight budget, you should ask around and if lady luck is on your side you'll find an affordable yet above average to a bit high caliber venue. It's definitely worth a try to ask newly opened pub or restaurants because sometimes they can be lenient compared to already established restaurants. It will allow your attendees the opportunity to visit somewhere different and contemporary, it might also provide excitement to your target audience that can have a big impact on your sign-up rate.
Just make sure that the venue is a bit compact, enough to force people to be close to each other that may bring opportunities for them to start a conversation, but not too small that it will be uncomfortable for your attendees.
In deciding the time and date of the event it's almost impossible to pick and time and day that will perfectly suit everyone, but think about your target audience and contemplate what might work best for them.
Book the best venues in your city for almost HALF of the price here.
Promotion Time!
The event's topics, agenda, activities, and keynote speakers can greatly affect the interest of your target attendees. is the set of topics of interest compelling enough? Is the agenda rational and practical? Sometimes the topic might not be of interest to some of your attendees, but a great speaker can draw attention and interest of a crowd.
You can certainly post in your social media accounts updates regarding your upcoming event but make sure not to overdo it because it might annoy some people. Two weeks before your fashion networking event post-event details, but for every 1 post of your advertisement share also 2 or 3 non-events related post. You can create a Facebook event for it, then you can direct everyone to an RSVP on Eventbrite, It's an event organization platform where you have your target audience RSVP or buy tickets.
You can instantaneously establish your event reputation and credibility if you can successfully invite some influencers. This will make your promotion much easier.
Don't become passive in your promotions because it will not draw people to your event. If you're not that passionate about it, then you won't get anyone else to be either. But Spamming or Harassing your target People through the internet is a big no-no, Wait at least a couple of days or even a whole week before you follow up. If they haven't responded after two to three emails, then it's time to move on.
The most vital facet of your fashion networking event is that your attendees actually network, you can make an effort to make it your goal to personally greet every attendee and try to get to know something about them and if you can make an extra mile to help them by trying to introduce them to other participants who might be useful for them to meet.
You're also promoting or boosting your own personal career and business opportunities by helping others make valuable connections that might benefit them in the near future,
Building valuable networks is an essential part of your success especially in a cutthroat competition in the fashion industry. It will definitely provide you with various opportunities for your personal and professional advancement, network and contacts establishment, future collaboration and partnership.
Hosting or joining a Fashion Networking Events can be a key element to professional success, so why not explore the possibilities?
We will help you build the best Fashion Networking Event for your professional or business needs you may want to check us out and book an event at www.youcanevent.com.
Youcanevent.com is an online marketplace where organizations, companies, brands can book vendors, and event planners for your events and you can also connect with sponsors, key speakers, and attendees with our platform so you have more time in your hands to focus on more important matters.
Event organizers from trusted brands like Microsoft, Pipedrive, Mary Kay, Primark and many more are used Youcanevent.com to plan remarkable event experiences.
#wecanevent #youcanevent
Antonio
Related
Antonio Trincao
Who knows Antonio, knows what is the special characteristic of him. Entertainment. A serial entrepreneur since 15 years old, working in the event and entertainment industry for almost 10 years. From catering services to bartending, night life clubs, summer club management, Antonio haves a deep knowledge of the events industry. Also, belongs to a non-profit organization called Azeituna (www.azeituna.pt), where we ran as a Shows Director along with his co-founder, for more than 5 years. Together they did shows in theaters all over the world, gathering almost 1,000,000 people. The most impressive accomplishment was a music performance done for more than 150,000 people as musicians on Azeituna, in one of the biggest European capitals, Lisbon. The way that he categorizes himself. " (...)If you want something that you never had, you've to do something that you never done.(...)' Musician, Sports Addict, Philanthropist, Organic & Healthy Foods, Design, 80's groove, Events and Entertainment passionate. Since February 2015, Antonio signed his mental and physical "commitment contract" to build the first wold wide events and entertainment brand called Youcanevent. Youcanevent, Inc. is a company headquartered in San Francisco, California, and has a remarkable growth from being a company self-funded by Antonio and his Co-founder Joao Raminhos, with brands working with Youcanevent.com like Microsoft, Primark, Mary Kay, Pipedrive and much more. The vision is to gather the world through the celebration, creating The World Wide Celebration brand. I can event, We can event, Youcanevent.
Related posts